ABOUT MAURICIO J. EJENBAUM, ESQ.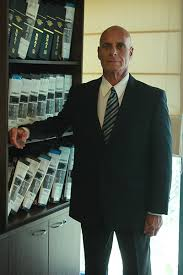 My office is dedicated to the representation of businesses, business people   and individuals in litigation, commercial transactions, real estate transactions and investments, corporate law, business law, administrative & regulatory law, labor & employment law, and probate, will, and trust administration. I have an active practitioner in these areas since 1980, as a member of the Florida Bar, the Federal courts of the State of Florida and the Israel Bar Association. I have offices located in Miami, Florida and Israel.
I have represented clients in both state and federal trial and appeals courts, and have litigated to final decision hundreds of cases, both jury and nonjury. I have represented clients in international arbitration forums. I have advised and counseled clients in a broad variety of international transactions, including:  foreign investment, real estate purchases, corporate acquisitions and mergers, distribution agreements, and import and export matters. I have represented clients before federal, state, and local regulatory agencies, in such fields as aviation law, employment and labor law, zoning matters, land use permits, eminent domain, customs, and agriculture within the State of Florida, as well as other states in the United States. I have represented clients in Israel, Central and South America, and have represented clients in global transactions spanning multiple countries.
I have appeared as counsel in a number of cases that involved multiple state jurisdictions within the United States and have successfully provided representation to clients in the Florida, the United States, Israel, Latin America, and Europe.
I am fluent in English, Spanish, and Hebrew. I maintain offices in Miami, Florida and Tel Aviv, Israel.  Florida is the: "gateway to the Americas", and Israel is the "start-up" nation. I believe that the marketplace of today is global in reach and scope. Business transactions, real estate investments, corporate operations, trade, and regulatory matters can and do cross international borders. Local laws and rules must be complied with to ensure the success of your business and investment.  Let me put my knowledge and experience to work for you in moving your business forward. My business is helping your business succeed!
Education:
B.A. Colgate University, Hamilton, NY
Juris Doctor, University of Miami School of Law. Coral Gables, Florida
Member: Florida Bar Association
Member: Israel Bar Association
Admitted to Practice: United States District Court, S.D. Florida United States Court of Appeals, 11th Circuit.
Practice Areas
Litigation-International, Federal and State
Commercial transactions
Real Estate investments
Corporate Law
Business Law
Probate, Wills, Trusts
Legal Activities:
Israel Bar Association-International Law Committee

Israel Bar Association-International Law-Spain & Latin America Committee

Israel Bar Association-Committee to Prevent BDS against Israel
Civic Activities:
Treasurer-North Miami Jaycees 1980-1985

Israel Bonds, Cuban-Jewish Community-1990-2009

General Counsel-Temple Menorah, Miami Beach, FL 1998-2003, 2006-2009

President-Temple Menorah, Miami Beach, FL 2003-2006

Vice-President Jewish National Fund, South Florida 2005-2009
My office is dedicated to delivering the highest quality legal representation in the fields of litigation, corporate law, commercial law, international law, administrative and regulatory law, real estate and investments, and estate administration in Florida, the United States, Israel, and Latin America.
Learn More
If you have a legal problem that you need help with, you may need legal advice to resolve it. Please contact us to get a consultation as to the nature of your legal issue. We will respond as soon as possible.
Send Request
To learn more about this office, and how we can be of service to you, in Florida, Federal or Israel legal matters, please fill out the contact form to get a consultation as to the nature of your legal issue. If the matter is urgent, please call us at our number listed above.
Read More
Practice Areas
Litigation, International-Federal-StateDispute Resolution
I provide experienced and trial tested representation in contested matters in the Federal and State courts of the State of Florida, Israel and international forums.
Business & Commercial LawContracts and Transactions
Our services include: preparation of all types of business agreements and documentation, including contracts, financial instruments, security documents, letters of credit, etc. We stand ready to assist you in preparing agreements and documents your business requires.
Real Estate TransactionsTransactions and Investments
The office guides and counsels clients through all steps of a real estate transaction. From the initial decision to purchase, negotiation of price and terms, we are with you every step of the way. Purchasing, selling, leasing, or investing in Florida or in the United States or Israel? We are ready to assist you.
Corporations and Business EntitiesFull range of corp. services
Providing a full spectrum of representation for corporations and business entities. From incorporating your business, preparing internal operating documents, to assisting you in determining whether another entity may be suitable, e.g., LLC, LLP, etc., we are able to assist you. All forms of Florida entities are available, as well as being able to assist you to incorporate/register your entity throughout the United States of America.
International Business LawHelping you to go global
International Law is based upon treaties and agreements between sovereign states. In addition, it is based on hundreds of years of usage and custom of international trade. I can put my "real world" experience to work for you in making your international business succeed. With offices in Miami, Florida, and Israel, we are positioned to help you.
Wills, Probate, EstatesWills, Trusts & Inheritance
More than ever, people own real and personal property in various states and countries. Plans need to be made for disposition and administration of the property. We are able to counsel you as to the provisions that you need to make to prepare. Florida trust and probate administration. Guidance on inheritance laws in Florida and Israel. Serivces to Attorneys, executors, representatives, and other professionals in Florida and Israel wills, estaes and probate.
Get a consultation
Contact our office today to discuss your questions with a lawyer